We are not your typical orthodontic office, and Dr. Brice is a big proponent for "managing expectations," so along the way, he will keep you informed with an updated completion timeline. We want to not only meet your expectations, but exceed them!
Tuesday
10am – 7pm
Wednesday
Non-Clinical
Thursday
10am – 7pm
Friday
8am – 5pm
Saturday
8am – 12pm

(Appt Only or Once/Month)
We serve the following zip codes.
East Nashville Orthodontist
At Elevation Orthodontics, we're not just another orthodontic office. We are Nashville's first adult-only orthodontic practice, dedicated to providing personalized and exceptional care to our patients. We are located in the heart of East Nashville, just one mile from downtown, and everything in our office has been meticulously designed around the adult patient experience.
We understand the demands of busy adults, which is why we offer flexible hours to accommodate your schedule. Our team, led by Dr. Brice, is committed to delivering a customized treatment experience, tailored to your unique needs and smile goals.
At Elevation Orthodontics, we prioritize personal interactions, individualized care, and community-based treatment. We strive to exceed your expectations every step of the way, providing you with excellent care and results that will leave you smiling.
Contact us today to request a free exam and discover why our patients love their personalized experience at Elevation Orthodontics. Let us redefine your view of orthodontics for adults and help you achieve the smile you've always dreamed of!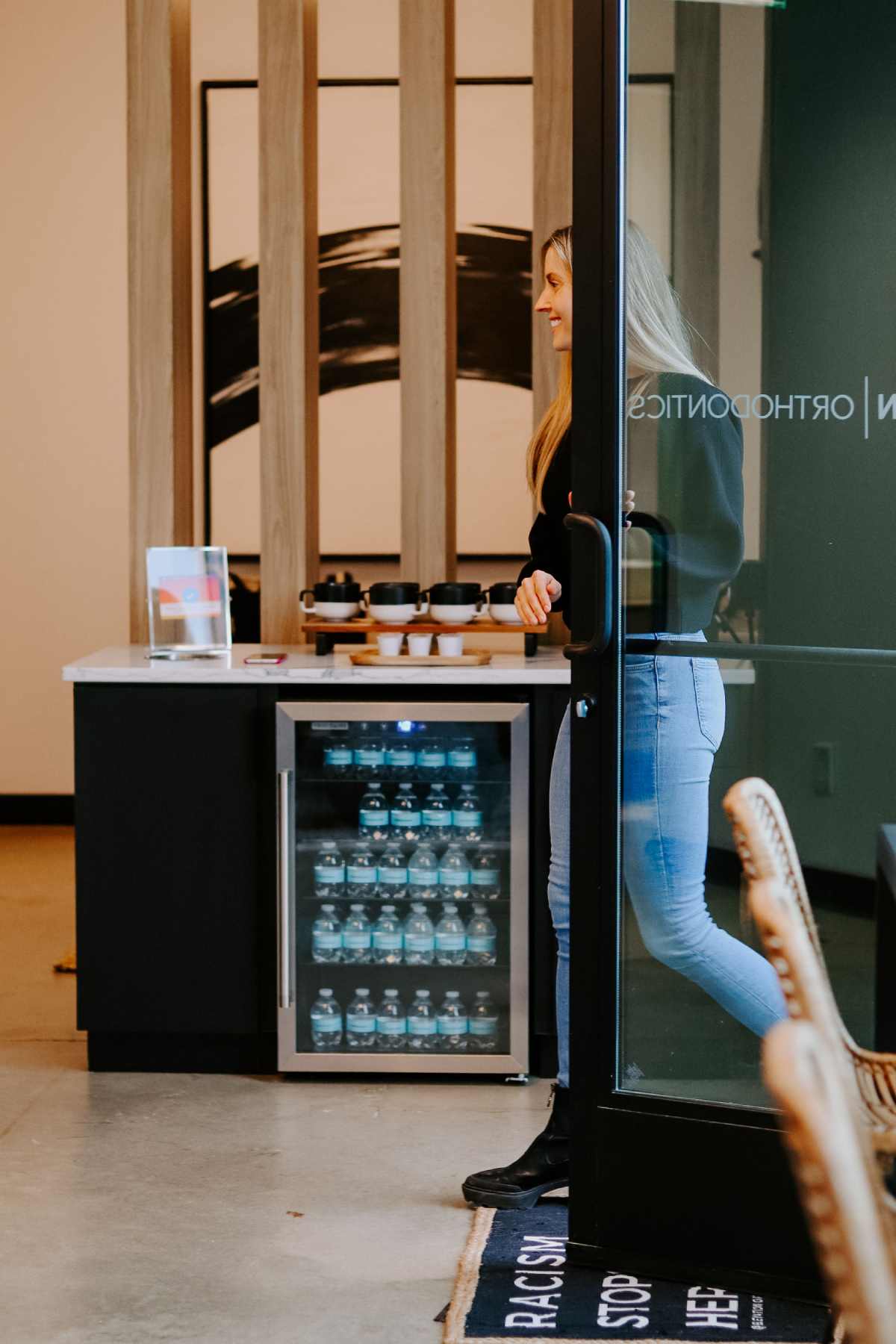 Top-Rated East Nashville Orthodontics Office
With a commitment to excellence and patient satisfaction, our team at Elevation Orthodontics offers top-quality orthodontic care that delivers exceptional results.
Led by Dr. Brice, a skilled orthodontist with a passion for transforming smiles, Elevation Orthodontics stands out for its expertise and personalized approach. Dr. Brice's credentials and experience are a testament to his dedication to providing the highest standard of care to each and every patient.
With a focus on patient comfort and satisfaction, Elevation Orthodontics goes above and beyond to ensure an exceptional orthodontic experience. Our friendly and knowledgeable team is dedicated to providing personalized care, creating beautiful smiles, and making every visit to the practice a positive and rewarding one.
Orthodontic Services We Offer
At Elevation Orthodontics, adults can find a range of orthodontic solutions tailored to their unique needs and preferences. From traditional braces to Invisalign, clear aligners, and other innovative treatments, Elevation Orthodontics offers a comprehensive suite of services to help patients achieve their desired smile transformations.
With a range of smile solutions, including Invisalign, InBrace, and several advanced options for braces, we have the perfect treatment plan for you. We even offer accelerated and aesthetic treatment options to ensure we take a comprehensive approach to improving your smile.
During your initial exam, Dr. Brice will assess your unique orthodontic needs and provide you with a personalized treatment plan. Whether you're considering braces, Invisalign, or another orthodontic solution, we will tailor our approach to align with your goals and lifestyle. Take advantage of this opportunity to meet our dedicated team, tour our state-of-the-art facility, and envision the journey to your confident and beautiful smile.
Take Terminal Drive South. Continue on I-40 W to S 4th St. Take exit 49 from I-24 W. Use the right lane to merge onto S 4th St. Turn right onto Shelby Ave. Turn left onto S 9th St and then turn right in 190 feet and the destination will be on your left.
Welcome To Elevation Orthodontics In
East Nashville, TN